Posts
Japan - The Best Chef Knife Set Damascus Steel
by Joseph Ting on Jul 31, 2022
At TAMKOTA Knives, our goal is simple: to provide you you with the finest, most stylish knives at affordable prices. Incorporating ancient knife-making techniques dating back over 1000 years, we are masters our our craft and can't wait to bring our chef knives into your kitchen.
7 PCS Japanese Professional Chef Knife Set
The pinnacle of knife-making, our ROSE Collection features individually forged Damascus kitchen knives made of 69-layer Japanese Damascus Steel with a HRC Rating of 61-62 for unparalleled hardiness and performance. Includes a Chef's Knife (Gyuto), Utility Knife, Paring Knife, & more.
The blades are also sharpened to a razor's edge, making them perfect for precision slicing.
Premium Japanese Chef Knives
34-layers of Damascus on each side surround the Japanese VG10 Steel Core. Built to last and retain sharpness so that you will never need another set of knives again.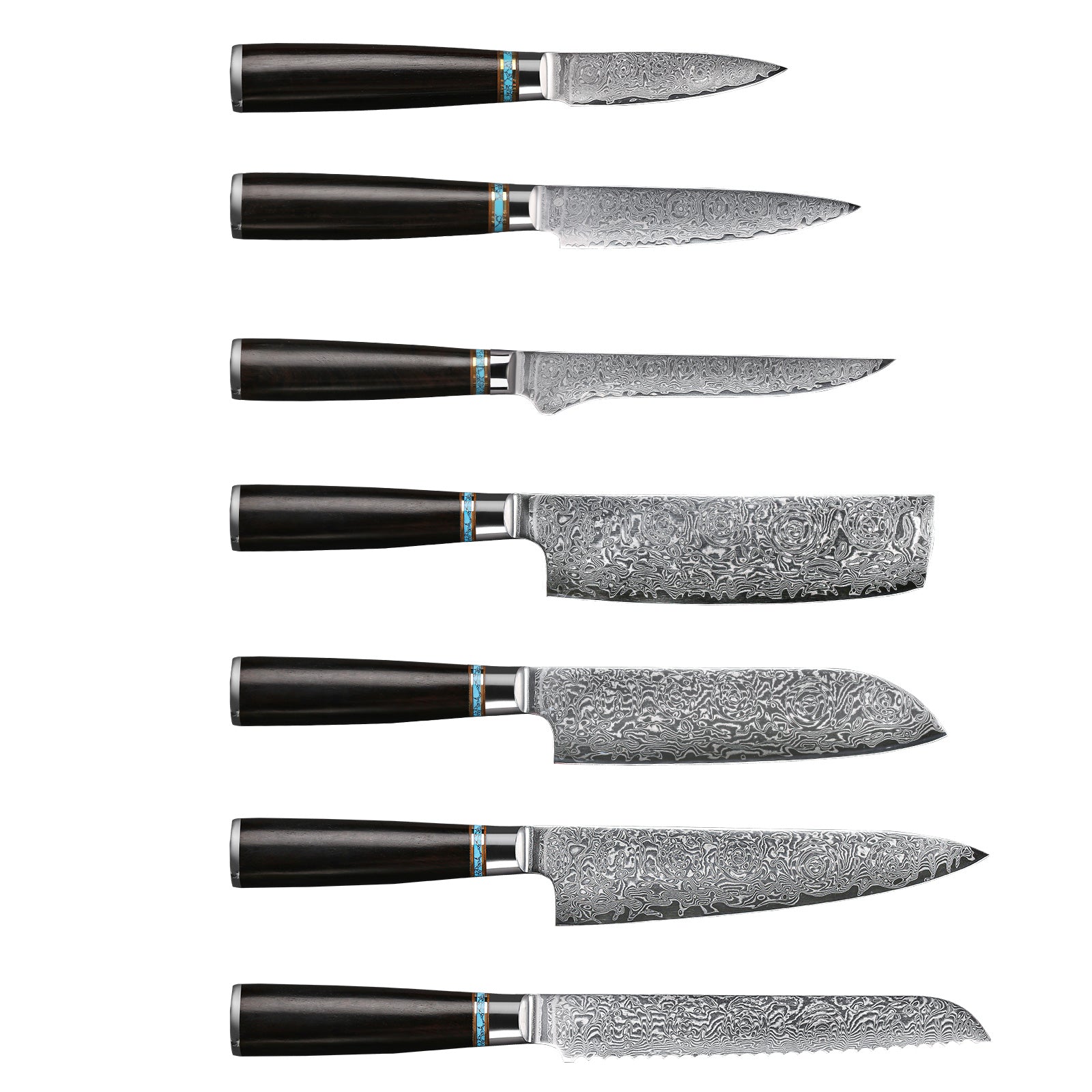 The knives have seamless welding from blade to handle. The handle is antibacterial, beautiful, and non-slip; it confers a firm yet comfortable grip to make your chopping as effortless as possible.
Damascus Steel with SUPER VG10 core
The Nickel Damascus steel weaved 33-layers is not only beautiful,but also high-grade for strength, durability, sharpness. The elegant wave pattern called the popular name "Sumi Nagashi" is one of the treasure which Japanese cutlery culture produced. Like a Japanese sword "Katana", the blade is made with low and high carbon stainless steel. The same wave pattern dose not exist. It is one article that can withstand use for professional use and home use by the forging and VG10.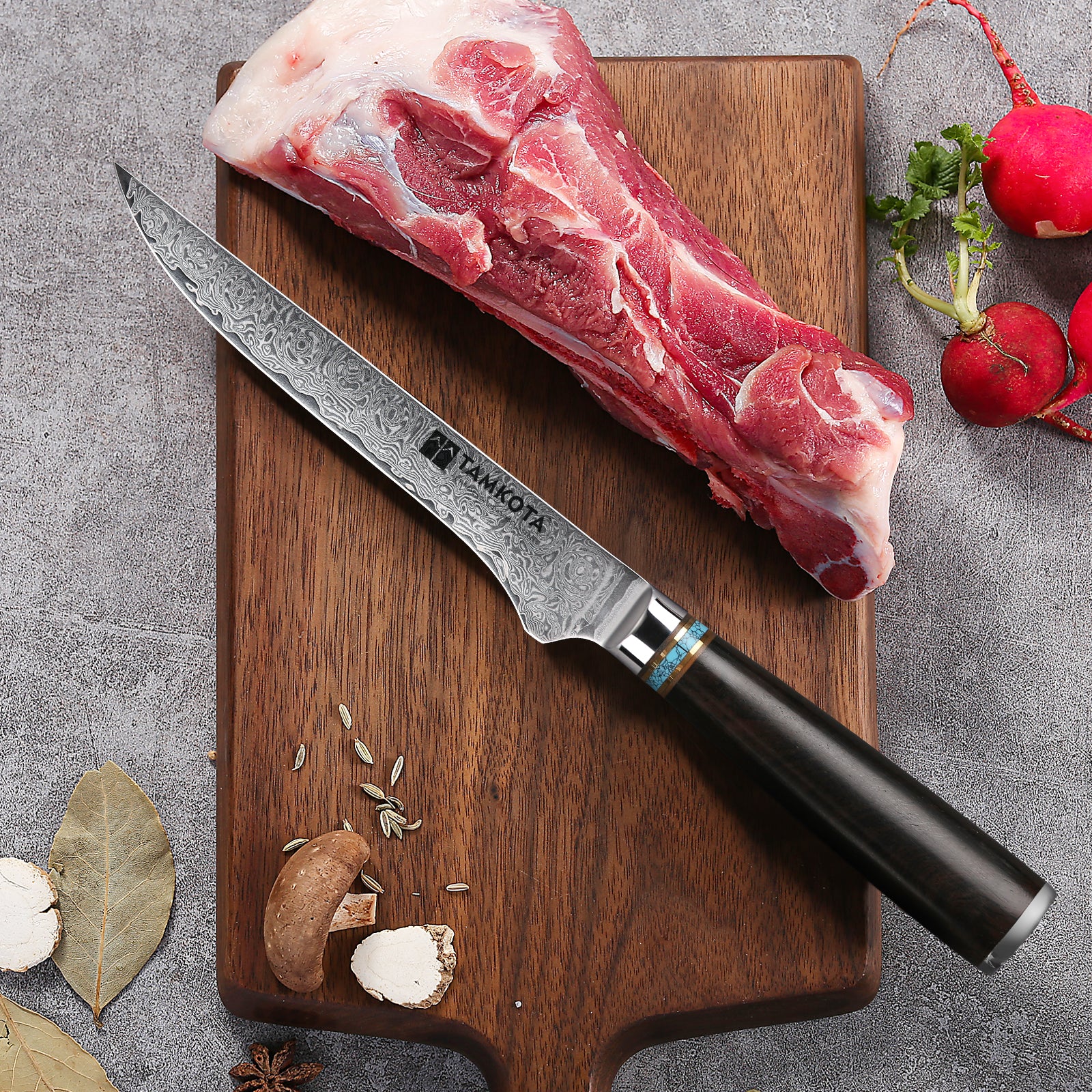 VG-10 is high-carbon stainless steel containing cobalt, hard and HRC is 60-62. The material has excellent sharpness, wear resistance and rust resistance. So spreads between professional. It is developed and made by Takefu Special Steel Co.,Ltd.  It's Japanese company.   If the entire blade is very hard, it is difficult to sharpen. If the edge is soft, it is dull, and the sharpness falls immediately. So the hard material is used in the center only, the soft material is used in the side. Goodness of sharpness is a matter of course, but the beauty of the finish is superb.